6 Space-Saving Solutions with a Flat Plug Extension Cord
Managing home space can be a challenging undertaking. You can have problems ensuring a neat room, especially for tiny houses. Furniture, kitchen appliances, home office equipment, and other items can take up most of your room. But that does not rule out the possibility of maximizing its potential.
Understanding available options will determine how much space you can save and improve the aesthetics. Rearranging your stuff determines how much you can hold in a predesignated area. But limitations can affect how you can manage the limited space. For instance, organizing a room with only one power outlet will be tricky.
A flat plug extension cord is the best solution for your limited space needs. It offers reliability and efficiency when working with various electrical equipment. Your setting can suit your internal decor needs without compromising productivity or comfort. Keep reading to discover six ways to improve your room with an extension cord.
1. Attach the Cables to the Walls
A small room looks messy when your cords run across the floor. They make the house look even smaller. Cables attached to the walls with hooks or anchors improve the aesthetics. That also makes it easier to organize your equipment to match your decor ideas.
Attach the cable and adjust it if you have a larger wall space. You will prevent exposing hanging cords that may look unappealing.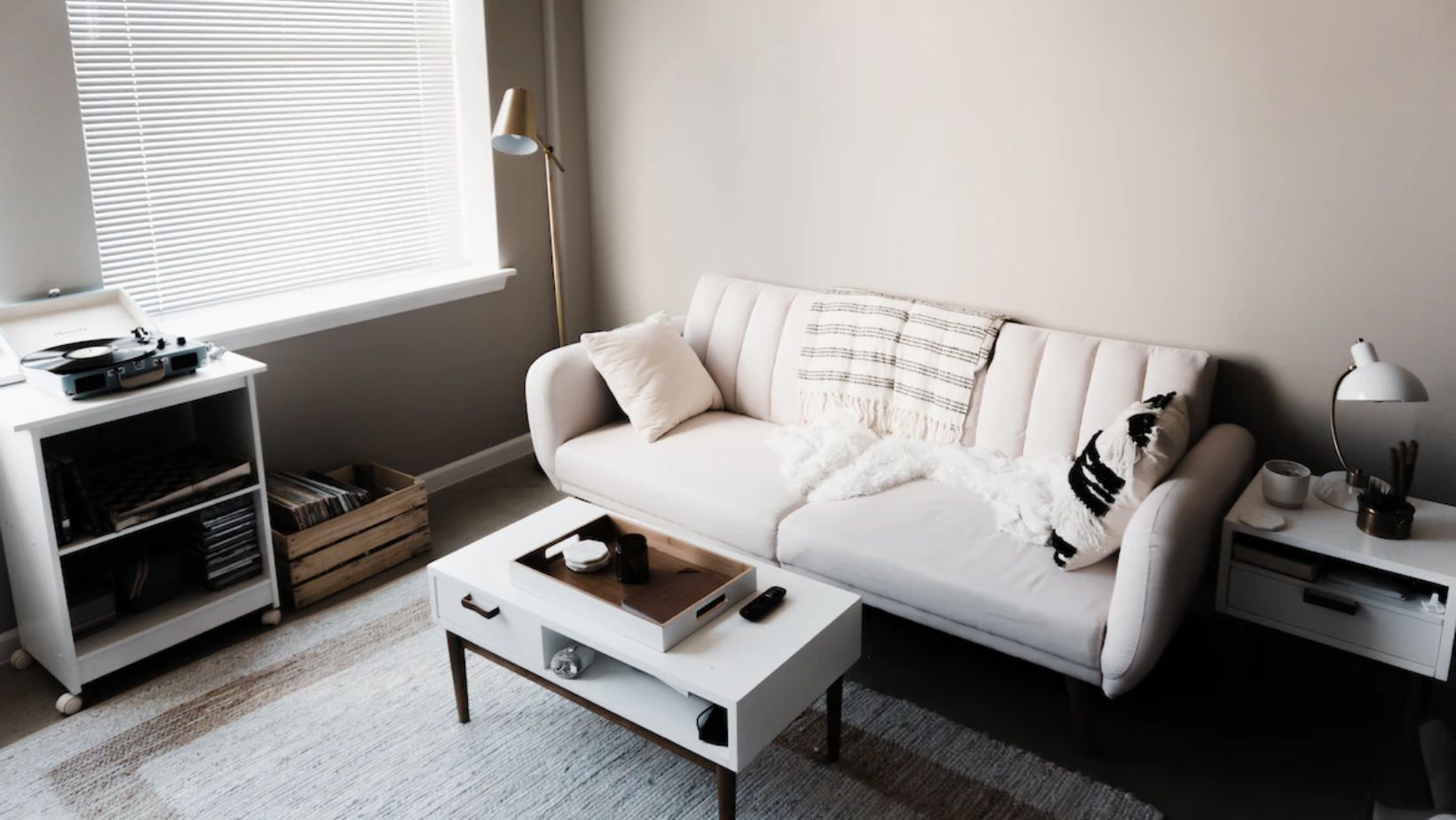 Also, running your flat plug extension cord along the walls prevents tripping hazards and water spills. Keep the cables out of your way, and you will have an organized room. Such arrangements curb overheating and fire accidents because the lines will not require covering. The only drawback is when you buy a short cord and cannot reach your desired area.
2. Utilize the Corners
People often forget how valuable corners can be when organizing their space. In most cases, your furniture cannot fit in the corners. Running your power strips in the corners helps you save space. It makes your room look neat while enjoying the convenience of using an extension cord.
Place a few power strips in the corner to improve comfort. The advantage of flat plug extension cords is that you can keep your furniture close to the power source without worrying about crushing or damaging them.
Also, corners can improve your work and entertainment experience at home. You can set up a computer desk or sofa to watch movies in one corner. Ensure the cables are out of reach of children and pets when you use your flat plug extension cord. That will keep your family safe while enjoying the entertainment experience at home.
3. Organize Power Cords with Zip Ties
Cables create a messy look that could take up much of your precious space. Zip ties are ideal for securing them without causing damage. You can use them to keep your cables tight and organized. Determine the length you need and secure it with a tie. That will make your cords look neat and organized while curbing clutter in your space.
Zip ties can benefit your safety too. They can attach cables to hooks, strings, or anchors to secure them against tripping accidents. Remember to use cable ties with rubber ends not to damage your cords. Also, use them to keep your flat plug extension cord away from sources of water and other liquids.
4. Hide Cables Behind Desks
Power strips are dangerous when they get in your way. You can only accidentally step on or pull an extension cord when it is on the desk, below the rug, or in other visible areas. Hidden cables make your space look neat and organized.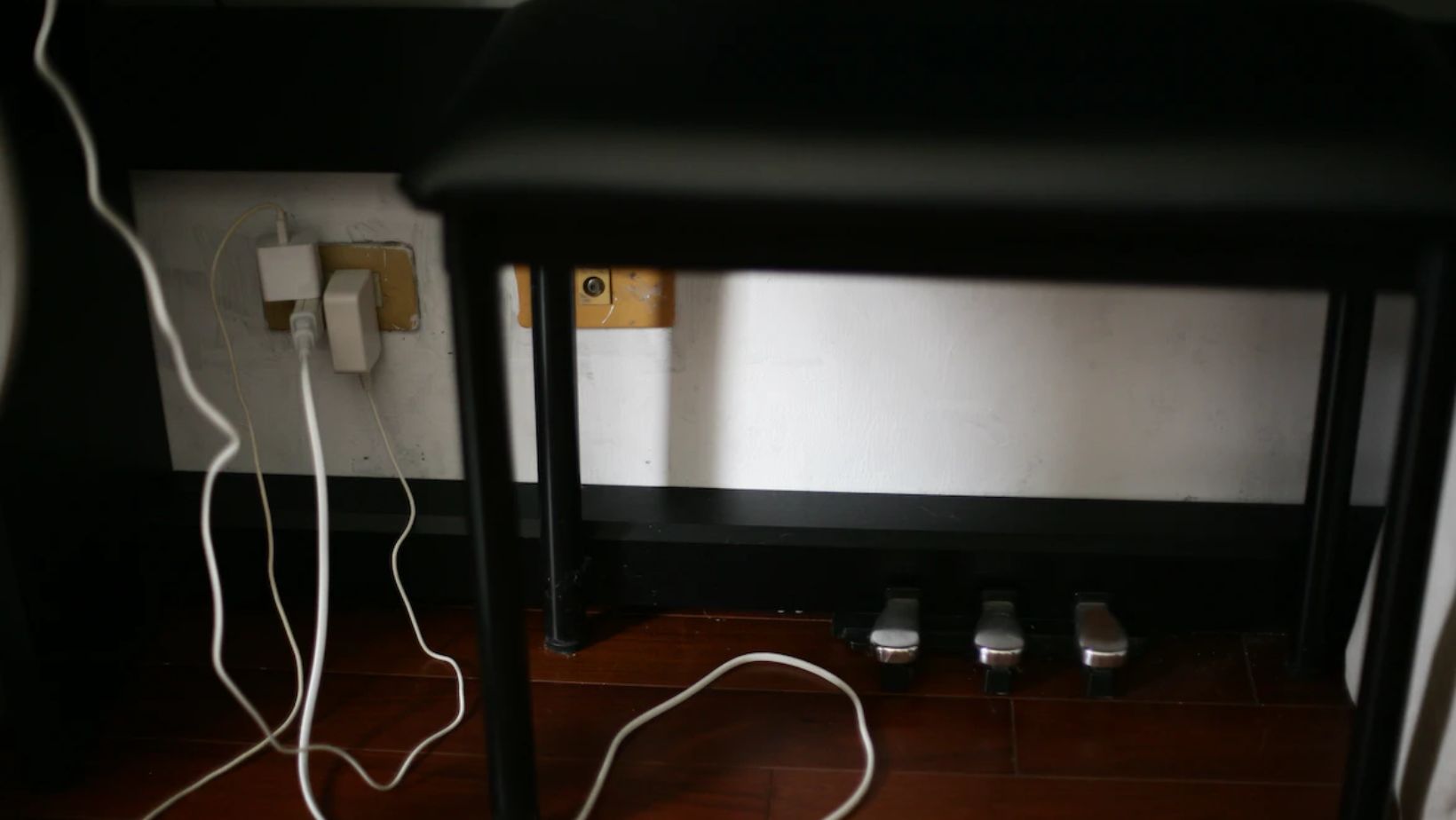 You can start by arranging electronic devices on your study or work desk. Remove the excess lines and run them through a hole behind the desk.
A flat plug extension cord enables you to hide the cables behind a desk or other pieces of furniture. It allows you to keep them organized while working on different tasks.
Also, you can attach cables to the back of a cabinet or monitor for better organization options. That will help you stay productive without worrying about tripping accidents.
5. Employ Cable Raceways
This option taps on the power of wall attachments to secure your cords. Cable raceways provide an efficient way to hide your cables for a clean look. You can run them along the floor corners without worrying about them getting damaged by moving objects.
Cable raceways enclose your wires and prevent overheating. The design allows you to manage your flat plug extension cord behind a wall or ceiling. Also, you can edit the raceway length depending on how long it should be. Its flexible design makes it ideal for homes, offices, and entertainment rooms.
6. Invest in a Cable Management Box
Cable boxes and baskets are ideal for handling power cords not in use. Use them to keep the power cords away after playing your PS5, watching a movie, or charging your phone. The box supports coiling the lines back without creating a mess, knots, or tangles. You can then rearrange your space to accommodate more occupants.
Summing Up
Managing a small unit can be frustrating. You want to maintain a sufficient space and entertain your guests without compromising capacity and experience. Flat plug extension cords make this process more manageable.
You can use them to keep your area neat while enjoying the convenience of powering different gadgets. Pick cable management solutions to ensure your safety and keep the cords organized.