Create your Own Custom Wallpaper Instantly Online Thanks to Love vs Design Customizer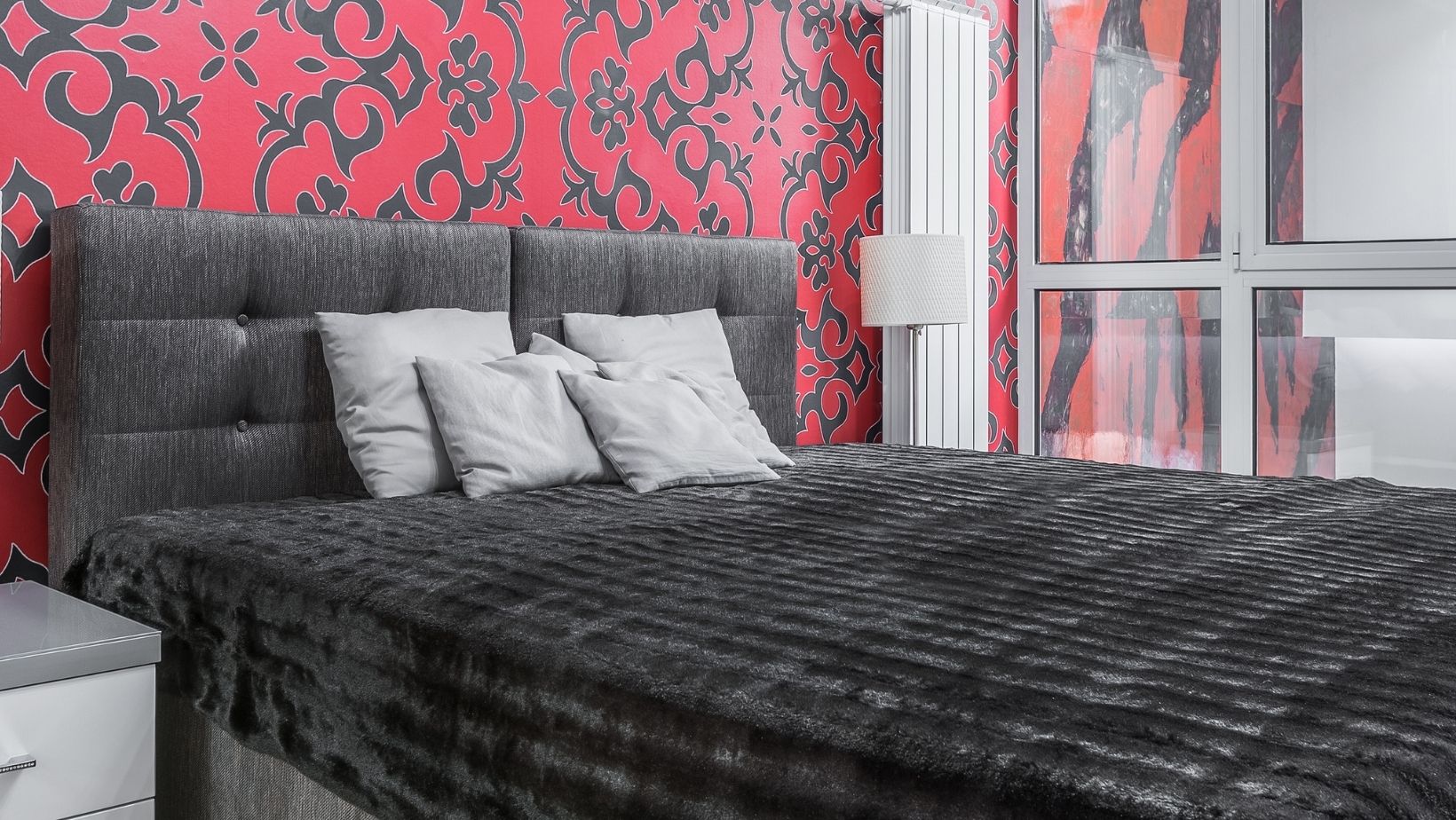 Wallpapers never cease to go out of fashion; not only have they survived the test of time and bested the paint industry at the cost of value and cost-efficient products. Wallpapers have become the new coffee; they are affordable beautiful and make the whole room look more beautiful than the simplistic and stringent set of painted colors. 
They can be removed easily, and now they can be designed easily as well through the Love vs. Design platform, which gives the users the opportunity to develop, design, create and apply their artistic touch and create a masterpiece which they would like to put on their walls, you can browse their catalog and search out existing designs and edit them to your taste. 
You can select from a wide range of colors and numerous designs to discover what you would like to put on your wall. The plus point is that you can do everything digitally and create the wall of your dreams. You do and redo everything over and over again; there is no restriction in discovering your taste. Love vs. design gives you the control and the choice to develop and discover what you want and how do you want your wall, because, in this instance, there is no such thing as an ideal, but only a reality because what you make on this online platform, you can get it home delivered and then onto your wall.
Steps
Go to https://Lovevsdesign.com/ and access the wallpaper tab and when on it open the shop wallpaper, from where you can also see shop inspiration which wallpaper ideas and wallpapers are ordered and delivered by actual customers of Love vs. Design. Browse their catalog and explore through countless wallpapers available to you in whichever color you would like, there are numerous wallpapers of various designs and varying colors, and you can access them and view them or imagine them on your wall with any color you would like.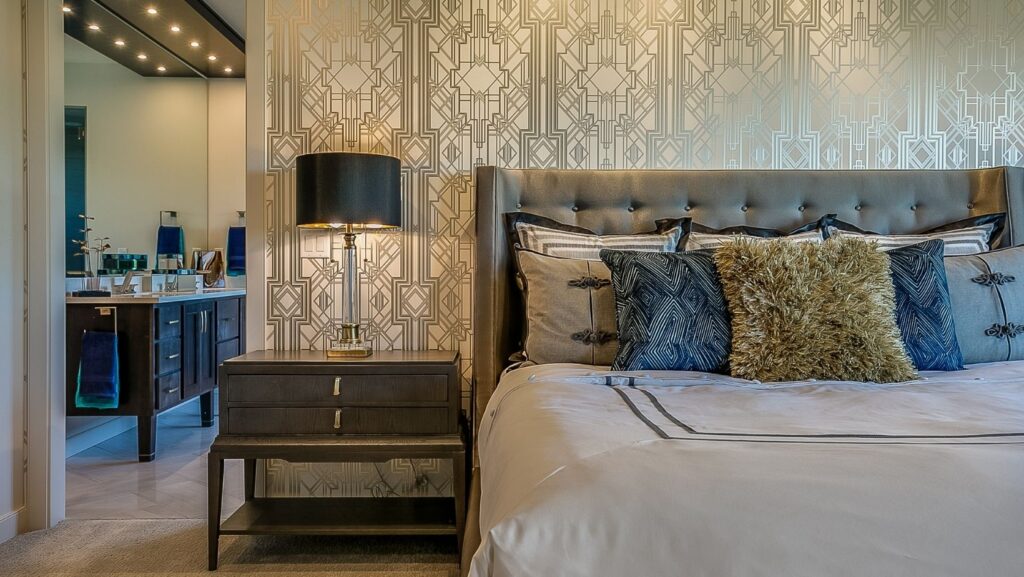 Custom sampling is a premium feature of Love vs. Design; you can go over to a sample and select the feature, and for that, the Love vs. Design website does charge in excess of the original amount, but it guarantees that what you select and order for seems better in person than it seemed in the picture. Furthermore, a defining feature of Love vs. Design was the variants available in tropical leaves version and pink peelable paper, which became amongst the most selling items. The tropical leaves peel and stick wallpaper is mostly used by people who would want a modern touch which ensures relaxation and comfort at a relatively cost-effective price.
Kinds and Choices
You can select color filters and browse through some general categories in which classifications are done, such as Kids, Classic, Botanical, Tropical, Geometric and striped. Each section has its own unique set of collections mired with their own significant and fundamental listings, all available with the discretion to choose and select a color based on your liking. Furthermore, you can always browse through inspirations; you can always check out their prime products as well, which because of their acclaim, have been widely sold, such as the tropical leaves wallpaper and the pink floral peel and stick wallpaper. 
Installation
Once you have selected a wallpaper to your liking, then alter its design as per your liking and select a color scheme of your choice. You can see a preview with every wallpaper, and you can see the presented quality, that every wallpaper is woven with a soft fabric and semi matte finish, which makes the wallpaper easy to clean and a product category of its own right. After you have placed an order, your requested wallpaper will be shipped to you in 24-inch rolls, which are easy to handle; even you can affix those wallpapers yourself.
Customization
The biggest feature regarding ombre is how easily it can be combined with patterns and textures. Indeed, Love Vs. Design Peel And Stick Wallpaper provide an infinite number of options for customizing your walls. It means you can select or design your own patterns, designs, and even textures for Ombre wallpapers. Truly Custom wallpaper sampling is also available through Love Vs. Design for $5 per wallpaper. So, you can create your own designs, test them on your wall, and then make a decision.
This feature of custom sampling is a premium feature but is of full significance because of its unique and qualitative function that it allowed us to select a wallpaper of our own choice, and it was too available in different colors of the Love vs. Design catalog. 
Quality
Because Lover vs. Design creates peel and stick wallpaper, the adhesive they use is of very high quality. It will not come off when placed, nor will it peel under the finish of your wall when removed. In addition, the company provides a Love It Guarantee. If you are dissatisfied with your order, the company will replace it for free. If necessary, you can even get a full refund.
Conclusion
Love Vs. Design Peel and Stick Wallpapers are inexpensive and look great on walls. There's probably no other stationery company in the market that can compete with the pros' more than 200 color options and Truly Custom design for every customer—Ombre Peel & Stick Wallpaper from Love Vs. Design is ideal for designing your kitchen, bathroom, or living room, especially if you're designing a small space in your home with wallpaper.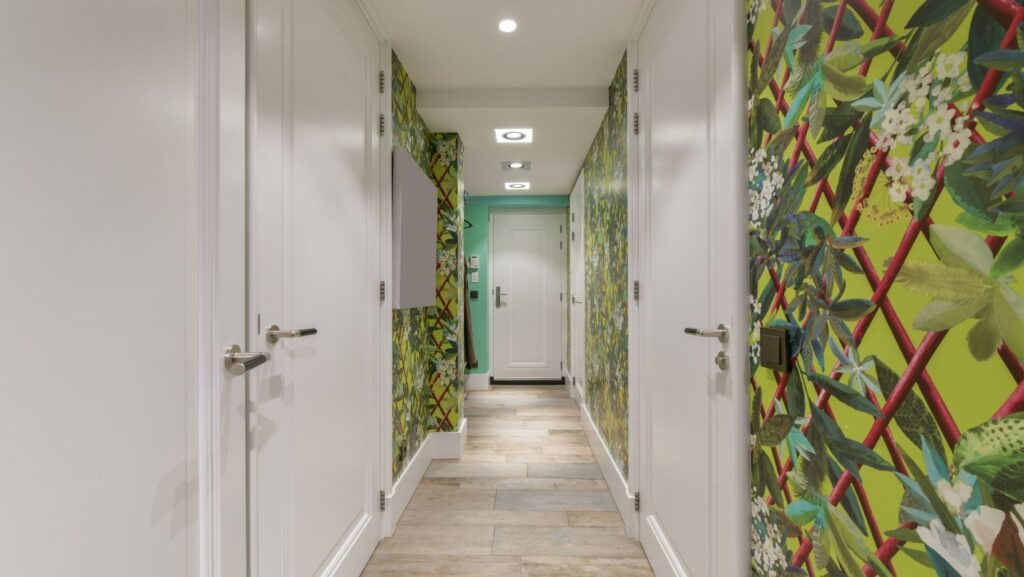 You get a wide variety of color catalogs accessible in every color, and for every design, their color scheme would consist of more than 200 colors and their peel and stick wallpapers. Amongst the most selling variants included tropical leaves wallpaper and the ombre wallpaper if you consider the financial aspect of these potential products which have their ways in beauty and elegance and they have the potential to redefine your experience of living and would innovate your house with a new sense of beauty.