How Accurate is The BTC Rainbow Chart?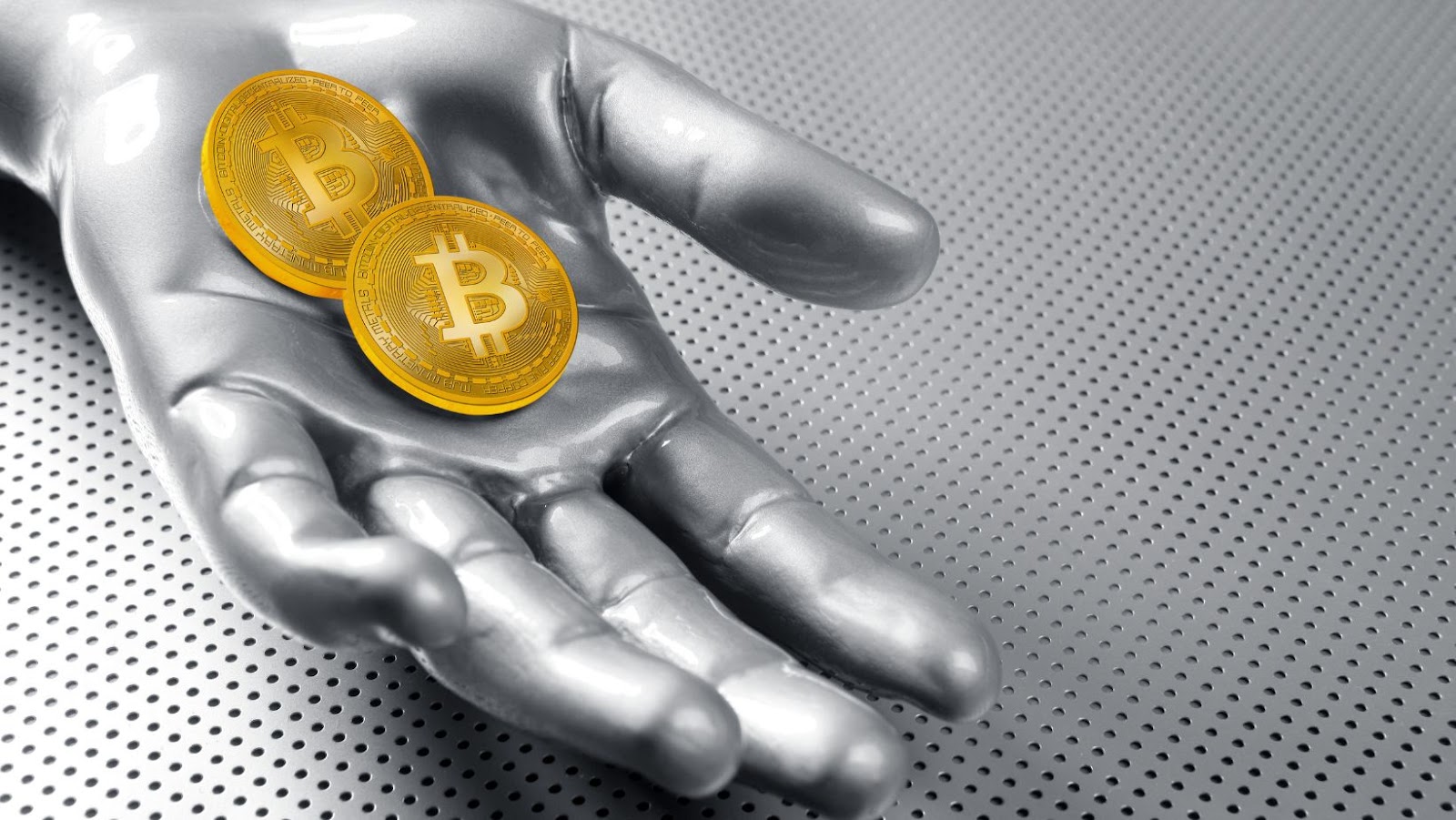 What is the best way to make accurate Bitcoin market predictions? Some investors make decisions on pure instinct alone, and for those with the knack, it works fairly well.
However, randomness is not something that ideally associates with something as tricky as the financial market. After all, real money is involved, and not everyone has the capacity or even the same appetite for risk.
Serious investors need real tools to invest, and that's where the Bitcoin Rainbow Chart comes in.
Bitcoin Rainbow Charts are tools for predicting the price of Bitcoin based on market behavior. It provides a long-term analysis of the Bitcoin market and can help users decide on when it's best to buy, sell, or hold their bitcoin.
The BTC rainbow chart is a type of bitcoin price prediction chart whose primary purpose is to predict how high or low the price of bitcoin will get based on the state of the market.
The predictions made by these charts are derived using a series of blockchain tools and a logarithmic growth curve.
Bitcoin Dominance Chart
A Bitcoin dominance chart is used to ascertain the market capitalization value of a particular coin or currency. The bitcoin dominance chart shows the market trend, either upwards or downwards.
The bitcoin dominance chart features a series of red and green lines that show the coin's uptrend or downtrend. A bitcoin dominance chart is mainly used to evaluate the performance of altcoins in the market.
What is the Bitcoin Rainbow Chart?
Today, there are several tools that investors can use to predict the trajectory of Bitcoin value to a reasonable degree of accuracy. One such tool is the Bitcoin Rainbow Chart.
The Bitcoin Rainbow Chart traced its history to 2014, when a Reddit user named Azop developed a graph to assess Bitcoin's value. The graph was initially created for the sake of entertainment. However, it soon gained popularity within the Bitcoin community as a tool for predicting the token's market fortunes.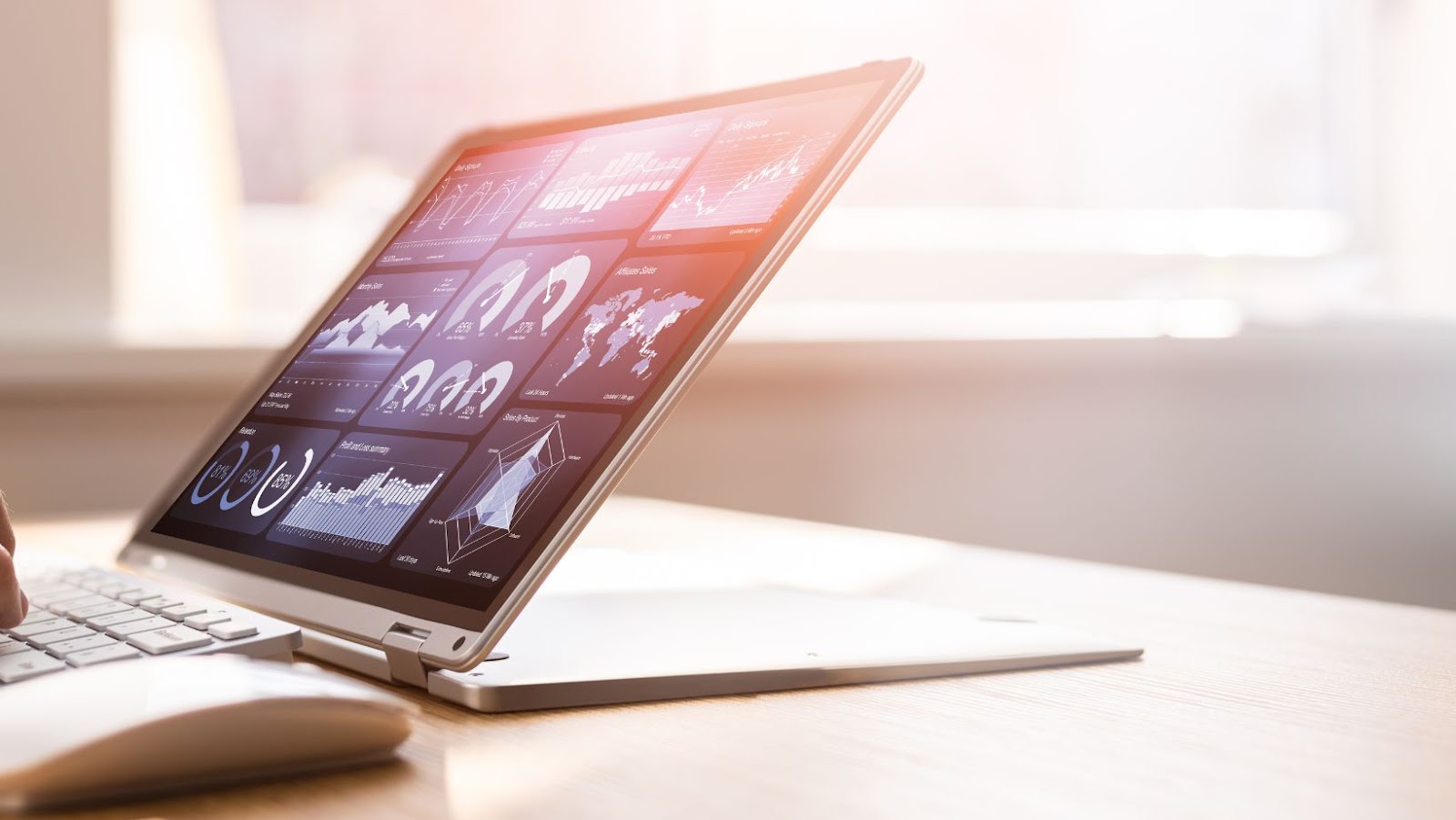 The Bitcoin Rainbow Chart underwent a few developments subsequently with individuals like Trololo and Über Holger, who applied the Logarithmic Regression and published it in a broader community network.
The chart is made up of 9 distinct colors, each indicating a different market situation:
● Dark red indicates an impending bubble burst.
● Red means that investors can begin to sell their BTC assets.
● Dark orange indicates intense market activity, with investors purchasing at a frenetic pace out of the fear of missing out.
● Orange indicates an incoming market bubble.
● Yellow indicates that investors should hold on to BTC while its value rises.
● Light green means that Bitcoin's price is beginning to drop.
● Green mean that it's a good time to purchase BTC.
● Bluish-green indicates that it's an excellent time to buy Bitcoin.
● Indigo indicates a severe BTC undervaluation; hence investors must purchase.
The Bitcoin Rainbow Chart mirrors a real rainbow, with different colors signifying all the different periods between a market "boom" and "bust".The tool reflects market conditions, with each colour signifying the extent to which it is wise or unwise to purchase Bitcoin.
The Bitcoin Rainbow Chart is based on previous market trends and historical data, as opposed to daily cryptocurrency volatility.
For this reason, the Bitcoin Rainbow Chart is more accurate for long-term investment strategies than short-term predictions.
Bitcoin Rainbow Chart Pros
As a prediction tool for investors, the Bitcoin Rainbow Chart has several advantages. Given just how volatile and unpredictable BTC is, such a tool provides some certainty in what is an otherwise shaky financial market.
Since its creation in 2014, the tool has been relatively accurate, precisely predicting peak periods of BTC boom. Unlike some prediction tools, The chart does not require any specific technical knowledge to work with. All you need to do is to understand the colorful indicators. Additionally, the logarithmic regression charts are helpful in times of extreme market volatility.
Bitcoin Rainbow Chart Cons
Despite its benefits and relevance, the BTC rainbow chart has inherent limitations. For one, it only shows long-term BTC price trajectories. As a result, it's only relevant to long-term investment strategies, making it ill-suited for small-capital investors who seek to make small but steady profits.
Many investment purists and analysts would also argue that the tool has no real scientific basis. The projections do not follow any logical rules, and, despite its high degree of accuracy, such a lack of factual back is not encouraging.
Additionally, it can be wrong. For this reason, it's not reliable, and investors would be wise to complement it with additional tools like trading bots and APIs.
How Does the BTC Rainbow Chart Predict The Price of BTC?
The BTC rainbow chart utilizes the seven colors of the rainbow and a logarithmic growth curve to predict the long-term value of a currency as well as the market behavior at a time.
The colors represent different stages and behaviors in the bitcoin market while helping users decide the best time to sell, hold, or buy bitcoin to make a profit.
BTC Rainbow Chart: Accuracy Analysis
We know the benefits of using bitcoin price prediction charts, but one question on our minds has been how accurate they are.
The Bitcoin rainbow chart was introduced in 2014 to predict bitcoin prices and market behaviors using a logarithmic growth curve.
The idea behind the chart was to make accurate predictions irrespective of daily fluctuations in the price of bitcoin that could lead traders to make easy trade decisions.
Since its introduction in 2014, the BTC rainbow chart has provided accurate predictions to date. Although traders are advised not to base all trading decisions on the chart alone, the BTC rainbow chart has been accurate and reliable for eight years and is yet to be faulted.
Knowing how to use bitcoin prediction charts to use correctly will help you get the best results and utilize the information from the charts correctly. Here's how to predict the price of cryptocurrency with BTC prediction charts:
Know The Different Chart Elements and What They Signify
The first step to correctly predicting the price of bitcoin with bitcoin prediction prices is knowing, understanding, and interpreting the different elements in different charts. This way, you're sure of getting the right information from the charts to help you make correct decisions.
Proper Research
The need for research cannot be overemphasized regarding bitcoin and price predictions. Adequate research and data from various charts should be gathered to provide a more detailed basis for trading decisions. It's never enough to rely on data from just one platform or chart.
What is Involved in Using BTC Price Prediction Charts?
There's more to predicting the prices of bitcoin than interpreting indicators. Here are some things involved in predicting bitcoin prices:
Technical Analysis
Technical analysis involves the study of previous market trends, including market volume, previous highs and lows, etc.
Technical analysis is based on the philosophy that history is bound to repeat itself; hence technical analysis is based on previous market trends.
Sentimental Analysis
Sentimental analysis is based on the behavior of key players in the bitcoin market. The philosophy behind the sentimental analysis is that data never tells the whole story. It is believed that certain vital information is left out of bitcoin data. Hence sentimental analysis studies the behaviors and patterns of traders and will be able to detect panic buying or overhype early.
Fundamental Analysis
Fundamental analysis is quite different from the others. It deals with studying the market factors that can affect the price of cryptocurrencies as opposed to studying previous market trends. With fundamental analysis, past trends are irrelevant, but market factors that can either increase or reduce the prices of Bitcoin are the focus.
Conclusion
Knowing how to apply the charts in different aspects of analysis will help you get accurate predictions of bitcoin prices.
The Bitcoin Rainbow Chart is a must-have for every crypto trader to keep you ahead in the market and help you make good trading decisions. However, it is not advisable to depend totally on the data from the BTC rainbow chart, even if it has proven accurate for the past eight years.
Other Types of Bitcoin Price Prediction Charts and How Many They Work
There are several types of price prediction charts that perform the sale charts. However, each chart has distinct features that set them apart, and they include;
Bitcoin Candlestick Chart
Candlestick charts are simple charts that indicate the direction of cryptocurrency prices in the market. Candlestick charts simply tell users if the market prices moved positively or negatively.
Different candlestick charts have different time frames for predicting the price of bitcoin. A candlestick chart features two candles; green and red candles. The green candle signifies a positive price change (increase), and the red candle signifies a negative price change (decrease).
Each candle has a body that gives details about the open and close prices of bitcoin during the given time frame. The candles also have a wick on each side that points to the currency's highest and lowest price during the time frame.