Is It Easy to Get Turkish Citizenship?
Turkey is a country with a convenient geographical position, a relatively pleasant climate, and a rapidly developing economy. The tourism sector is specially developed not only due to resort services but also because of the rich culture and history.
The number of people in Turkey is approaching 90 million. The advantages of living in this country add value to the Turkish passport, which many foreigners wish to obtain.
The government of the state decided to give citizenship in Turkey by investment and other services to the people of this country.
Benefits of Turkish Citizenship
1) In 1999, Turkey received the status of an EU candidate. The day it becomes a member of the organization, the value of the Turkish passport will increase as residents of this country will be able to travel to the Schengen countries without the need for a corresponding visa.
2) Even now, Turkish citizens can get Schengen, American, British, and other visas without any problems. In addition, many countries maintain a visa-free regime with Turkey. For example, Japan, South American countries, South Korea, etc.
3) If a foreigner has managed to get a Turkish passport, he and his family will be able to live, work, study, and use medical services. Retirement programs, free education, healthcare system – all this is available to Turkish citizens.
4) One of the most interesting advantages of Turkish citizenship, according to an expert from the Immigrant Invest agency Svetlana Gorchakova, is access to an American E-2 visa. This visa allows you to obtain a residence permit in the United States.
5) Prices for Turkish food and housing are much lower than in European countries. However, the Turkish lira inflation rate in 2022 leaves much to be desired, so in such a situation, the ideal option is to earn income outside the country.
How to Become a Turkish Citizen Through Investment?
There are several ways to get Turkish citizenship. One of the most common programs is the Turkish passport for investment. To take part in it, a foreigner must buy property, create jobs for the population of the country, or transfer part of the capital.
Real Estate Investment
Buying a property can be both a passive income source and a place to live. To participate in the citizenship program, an investor needs to buy real estate in the amount of at least 400,000 US dollars. Also, the acquired property cannot be sold within three years.
Investment in a Turkish Company
A foreigner can participate in the program if they invest 2,000,000 US dollars in a Turkish company or buy its shares for the same amount.
Job Creation
It is necessary to employ at least 50 Turks. In this case, the investor can apply for a Turkish passport.
Deposit to a Turkish Bank
Another way is a deposit in the amount of 500,000 US dollars in a Turkish bank for three years.
How to Get a Turkish Passport in Other Ways?
If a foreigner lives in Turkey for five years without interruption, they can apply for citizenship. At the same time, it is necessary to know the Turkish language well and not have problems with the law during the stay.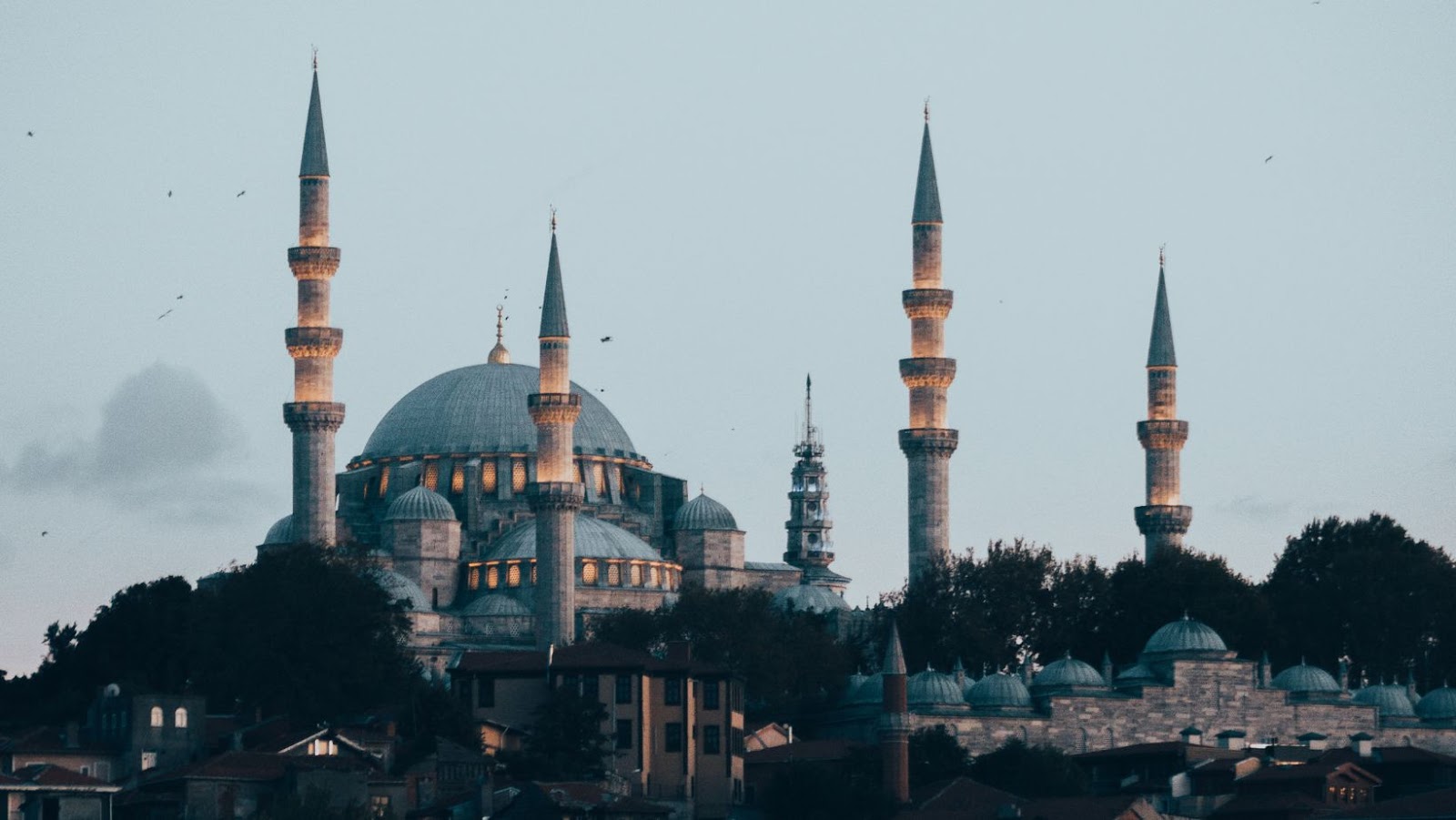 Another common option is marriage to a Turkish citizen (not necessarily in the territory of Turkey itself). After that, the foreigner receives a visa that allows them to live and work in the country for one year. Then, this visa must be extended. After three years, a foreigner can apply for a Turkish passport, provided that the marriage is still valid.
Other Features of a Turkish Passport
Turkish law allows having passports of several countries at once. Dual citizenship allows a foreigner to keep the passport of their home country.
Becoming a Turkish citizen means fully complying with the law of this state. It means that men between the ages of 20 and 41 must complete military service. However, there are a few exceptions.
A foreigner who applied for citizenship at the age of 22 is exempted from military service. In addition, if a foreigner has already completed military service in their country, they can provide the relevant documents to obtain an exemption in Turkey.
What Documents are Needed to Get a Turkish Passport?
The citizenship application has clear requirements. The applicant must prepare the following documents:
Original ID.
International passport. The validity period must be more than one year.
A document confirming the legal origin of the capital.
Original residence permit if the applicant is already residing in Turkey.
A copy of the entry and exit stamp.
Color photographs in the number of four pieces.
Requirements for Obtaining a Turkish Passport
The applicant must meet several mandatory requirements for obtaining Turkish citizenship:
Minimum age of the applicant: 18 years old.
No health problems.
No problems with the law.
Be sure to speak Turkish at least at an elementary level.
Proof of financial solvency. This may be proof that the applicant is working in Turkey or has certain assets or a pension. This requirement is optional only if the applicant gets Turkish nationality because of marriage to a Turkish citizen.
To get a Turkish passport, a foreigner must pay the relevant fees. A passport valid for 6 months will cost $45. A passport valid for 10 years costs $145.
Conditions for Working and Living in Turkey
Turkey is a large country with excellent business opportunities. Industry and services came to replace agriculture. In addition, tourism occupies a special place in the development of the country's economy. Access to the sea opens up new opportunities both for maritime business and for the export of products by ships.
Large investors who wish to take advantage of Turkey's favorable conditions can set up their companies. If at least 50 Turkish residents are allowed to work in such an enterprise, the investor can participate in the citizenship program. Investing in real estate can also generate passive income if you rent out the property.
Or an investor can capitalize on the growth in the value of the real estate if they sell it in a few years. However, it is worth remembering that to get Turkish citizenship by buying property, and the investor needs to own it for at least three years.
If a foreign investor is able to obtain Turkish citizenship, their family members can also receive similar rights. Children can receive free primary education and then secondary and higher education. In addition to vocational schools, Turkey also has many higher education institutions and several dozen universities. The most famous universities are located in major cities such as Ankara and Istanbul.
Turkish citizens can travel to more than 110 countries without first obtaining a visa. Some of these states require you to obtain a visa immediately upon arrival. This is a simple and fast process.
If a foreigner who has obtained Turkish citizenship decides to live in the territory of this country, they can enjoy not only relatively cheap products and living costs but also the opportunity to spend their holidays without having to travel abroad. The developed resort business of Turkey allows enjoying all the delights of a holiday by the sea or exploring the secrets of Turkish culture in historical places.