Benefits of Earning a Master's Degree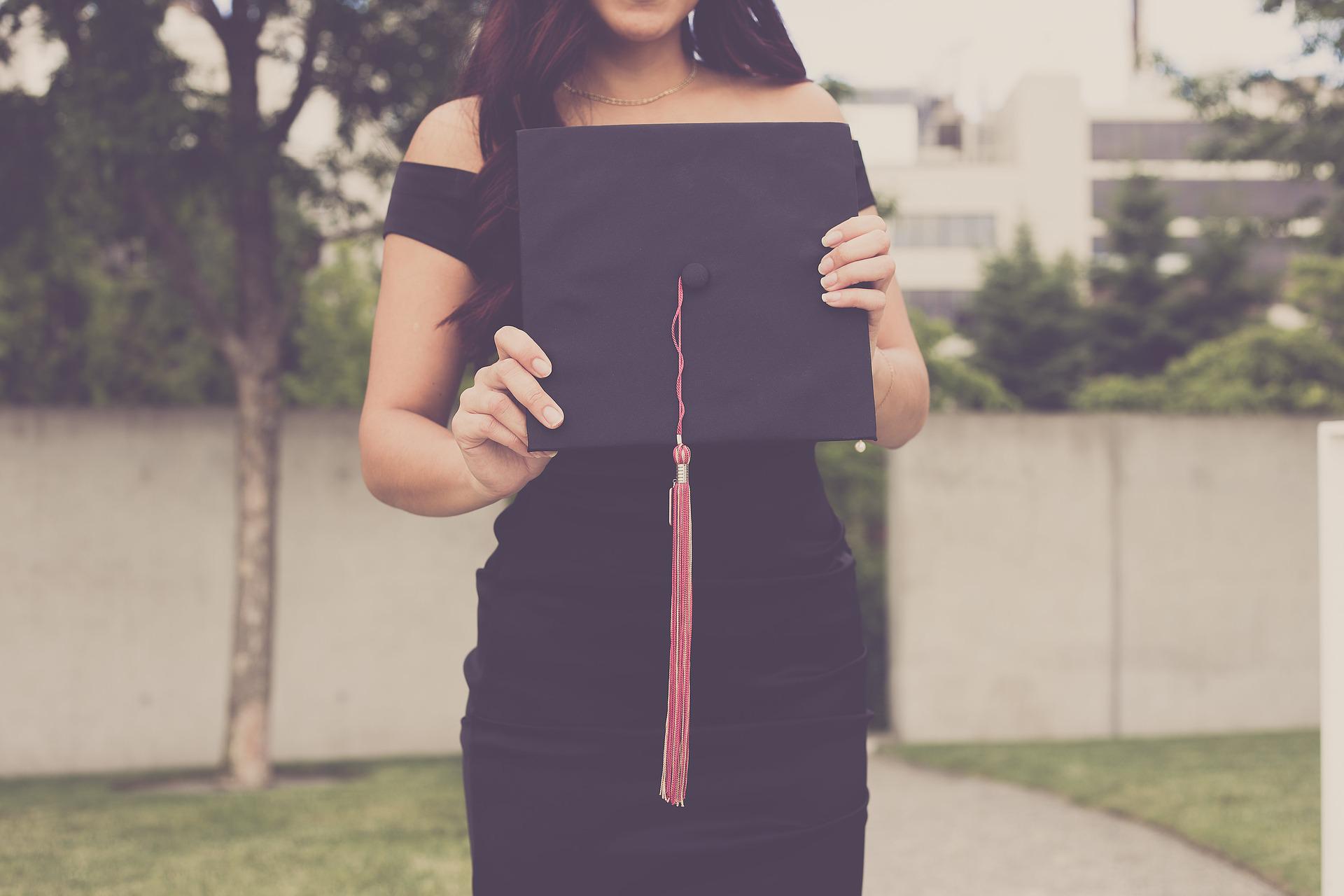 Not too long ago, the career advice for those without a degree was almost always to go to college and earn their degree. A bachelor's degree might not have been enough for certain roles, but it was definitely the dominant message. It seems like nowadays, there are a lot more options when it comes to post-high school education – from traditional degrees from colleges and schools to online master's degrees or certificates.
A recent article in Forbes stated that the lack of post-secondary education will doom millions of young people. This means that an individual is likely going to need a higher level of knowledge at some point in their lives as they progress through their career.
Where does learning take place?
Most graduate degrees are awarded by colleges, but there are increasing opportunities for remote study; for example, Kettering University's masters in Engineering Management online program is completed by students online. There are, however, certain types of graduate degrees that are awarded by other institutions. This can include certificates and doctorates, which can be granted by colleges or schools rather than universities. Additionally, there are different types of certificates offered in the world today that can vary significantly in terms of content and purpose. These options can range from business management certificates to certificates on computers or IT.
What does studying for a master's degree involve?
To obtain a master's degree, the student must be in good academic standing and have completed all necessary requirements for their undergraduate degree. Then they must apply to the program and be accepted. In some cases, they must even complete a qualifying exam before being accepted into the program.
After acceptance, students have to complete all necessary coursework to obtain the degree. This involves classes and also often involves a thesis or dissertation (for certain degrees). There are also many opportunities for research and/or fieldwork, depending on what the degree is for.
Once this phase of coursework is completed, there may be a final exam or project before their degree is conferred upon them. For example, a Master's in Business Administration (MBA) might require that students pass an exam on accounting before they can graduate from their program.
Online vs. Offline Study
With the choice of online or offline education, there is some debate about which is best for certain individuals.
In an online course, it is much more difficult to get the personal guidance of a professor if students are living far away from a school. Additionally, this can make it very difficult to find tutors if students need extra help. Students will likely have to pay high prices for this type of education as well depending on their location.
For example, some people may prefer an online course because they like the idea that they can study from any location wherever they may be. This can lead them to get the same education with little more than a laptop and internet access. However, there is the drawback that students may not be getting the same quality of education if they aren't getting in-person guidance from their professor.
An offline education means that students are getting a traditional classroom experience with a professor and other students. This can lead them to learn more in-depth material and get more out of their education overall. It also means they may have more access to tutors and other resources within the school if they need them.
The biggest drawback to an offline education is that it can be very expensive depending on where you live and which college or school you attend. Additionally, it can be inconvenient if you need to get up early or stay late for class each day (especially if you have children).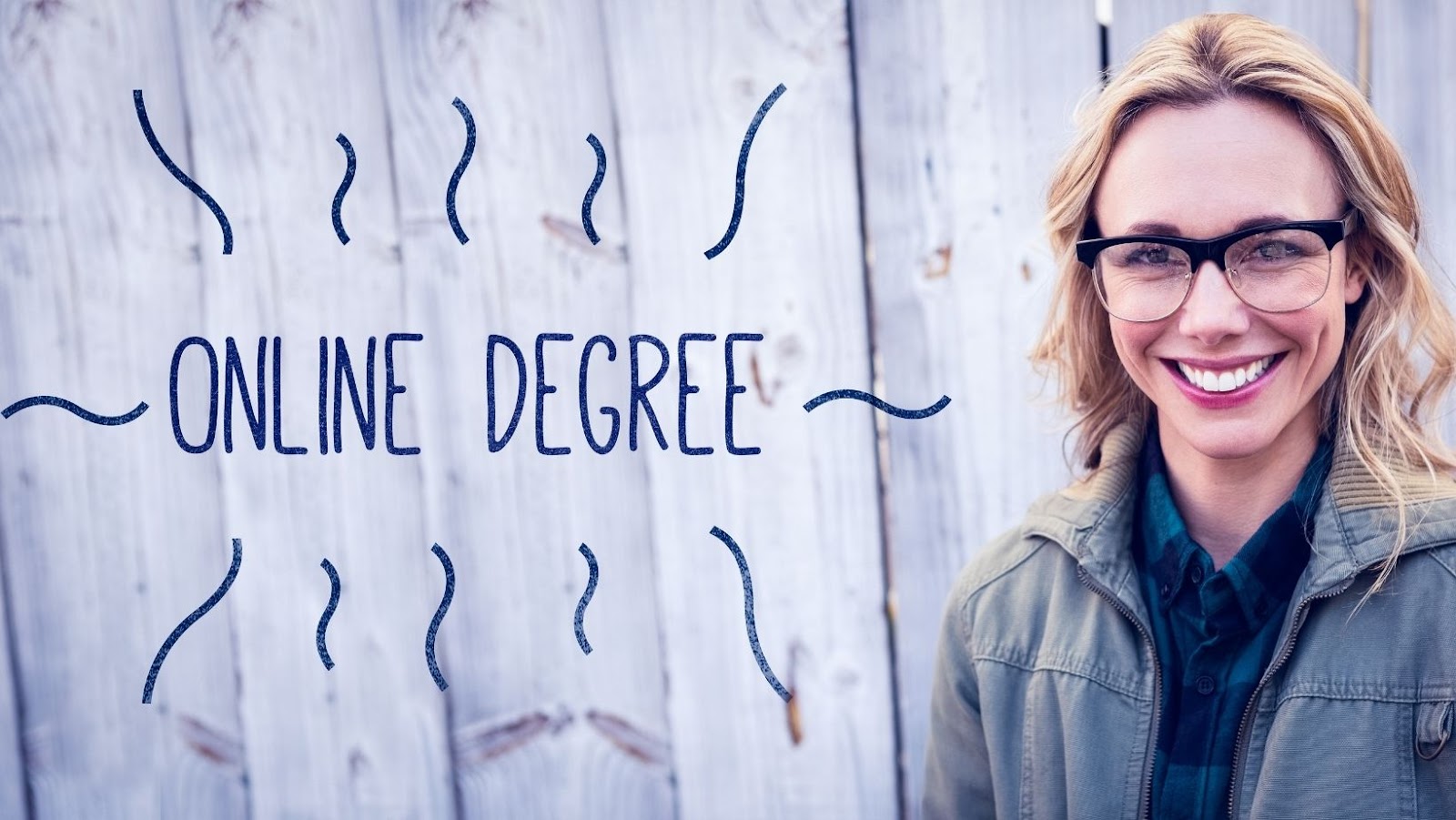 Online Course Benefits
This type of education can be a great option for those that want to get a master's degree at their own pace. While traditional education is great for some individuals, it may not be as effective for others. If a person can't find the right fit in a college or university setting, online courses may be the perfect fit even though they require a lot of self-study.
Online courses can be especially beneficial for students with busy schedules. They can also be good for working individuals who want to continue their education and learn more about upcoming trends and advancements in their field. This type of education means that students can study in the middle of the night or over their lunch break. This helps them to learn more about their career and be more knowledgeable when they return to work.
They can even take classes from any location, including home and at their workplace. This is also very convenient for students that travel often for work or have family in different states/countries. They can still pursue their education no matter how mobile they are.
Cost Benefits
A major benefit of online master's degrees is the cost savings associated with them. Online degrees are typically much less expensive than degrees earned offline, which can lead students to get a degree without breaking the bank.
All of these benefits make studying for an online master's degree a viable option for those already working or those that have other commitments, such as those with a young family to care for.
Benefits of Earning a Master's Degree
There are many benefits to getting a master's degree. These include personal development and a deeper understanding of their chosen field.
Learn New Skills
If one wants to advance in their career or obtain new skills, a master's degree can give you the edge you need. Earning a master's degree will help you to develop confidence and understanding of your profession. There are many benefits to obtaining a master's degree, from the opportunities it can provide to the ability to advance in your career.
Gain knowledge about your career
Many students choose to earn a master's degree because they want to gain more in-depth knowledge about their chosen field of study. Some individuals may be interested in how technology has changed their field of work or about new rules or regulations that might affect them professionally.
Work opportunities will expand after earning a master's degree, and this is the perfect way for you to learn more about your profession and set yourself apart from other professionals in your field. Along with gaining insight into current trends, one will also be able to look into alternative careers if one wishes.
A master's degree can help you if you want to achieve the following:
Start your own business
While it's not an absolute requirement to have a master's degree to start a business, if you are entering a technical field such as engineering, then a relevant master's degree may be seen as vital by potential customers.
Become a Project Manager
Having a deeper knowledge of a subject and understanding of project management principles will improve your reputation among your colleagues – making it easier to move into a project management role.
A master's degree can help you to understand how best to tackle the project management challenges that come with running large-scale projects. You will come across difficult situations and problems, which you will be able to overcome much more easily having undergone this type of training.
Get into a specific field
If you have enough experience under your belt and want to move toward a job that is either specific or more technical, then there is no better way to do so than obtaining a degree in the same field. This means that you have already been through the learning process and have gained valuable experience working in roles and industries that are relevant to your chosen subject area.
Improved Communication Skills
The experience that you gain working towards a master's or MBA will help to improve your written and spoken communication skills. This will help you to gain a better understanding of the industry you are working in and know how best to communicate with your peers and clients.
You will also develop active listening skills, which will help you to identify the needs of internal and external stakeholders.
Get the chance to teach others
A master's degree can help those who are passionate about teaching or want to share their knowledge with others. It is an excellent way to gain experience in this sector of work, which can be a great way to further your career.
You will also be able to develop student management systems and assessments that can help you determine how best to teach your students and measure how much impact you are having on their learning.
Improved Management Skills
There's no doubt that there is a considerable amount of effort and time management required to complete your studies. Not only will your qualification provide you with the skills needed to effectively manage a team, but the very act of completing the course will also give you invaluable experience in managing your time, which will empower you to lead others.
Lead Cross-disciplinary teams
If you are a manager or team leader, then there are likely to be members of your team who have a different subject specialism from yourself. As part of your role, you will have to coordinate projects and manage the work of others within your department. Having a master's degree will help you to communicate effectively with those who have different areas of knowledge or experience.
Develop A Varied and Rewarding Career
Variety is the spice of life. Knowing that your role is appreciated and that you are making a valuable contribution is often more important to work satisfaction than a high salary. By increasing your knowledge, you are more likely to have opportunities offered to you than if you hadn't completed your studies.
A master's degree can give you the skills you need to work in a wide range of different career sectors. It is relevant in many areas of the business world, from software development and teaching to management and sports coaching.
Another advantage of an MBA or master's degree is that it can prepare you for a wide variety of leadership roles within your chosen field, as well as being an excellent way to increase your ability to lead others. This is because there are so many different areas that one can specialize in within their field.
Improved Operations Management
A master's degree can help those who are passionate about operations management. It will increase your ability to link people, performance, and processes to achieve a more efficient working environment. This will, in turn, provide a better service to your customers.
Final thoughts on the Benefits of Studying for a Master's Degree
Choosing the right type of education can be a very personal choice. It is up to each person to choose what is best for their own needs, but there are many benefits to getting a master's degree, such as job stability and company loyalty.
Although it is not an absolute requirement for all jobs, having a master's degree does mean that you demonstrate a passion for a particular field and that you have a certain level of knowledge about a specific subject.
Training for a master's degree requires time and hard work, but the benefits that you will receive from completing this type of qualification are unmatched. You can affect change within the world and make a positive impact on your chosen field – which is something that will stay with you for the rest of your life.
If you choose to go into business for yourself, then becoming a business owner is one of the most exciting career paths there is. Owning a business means that you can control your own destiny, work as you wish, and make decisions based on your own ideas rather than being controlled by an outside authority. Your success will depend on the type of company you choose to start and the decisions that you make as an entrepreneur. Choosing the right business can mean huge financial rewards but also great personal satisfaction; so, if you are thinking about going into business for yourself, think about what makes it worth your while and whether it is just for you or for someone else as well.